Small Business and Social Media Consulting
Social media platforms have become the newest, and most widely used, online advertising medium on the Internet today. For small business, digital advertising on Google and Bing can sometimes be tricky. The ability to get your business' messaging in front of millions of qualified buyers is nearly unimaginable compared to traditional marketing and advertising. With social media platforms hosting billions of accounts and users, the possibilities are endless and the audience segmentation goes on for days!
STU Enterprises uses leading digital marketing tools, managing all aspects of your accounts simultaneously, ensuring a consistent message in an organized manner, receiving updates and engagement with followers, listening to what qualified buyers are talking about, and targeting those qualified leads and entering them into your sales funnel.
Well-Informed Social Media Consultants
Don't have the time to keep your customers updated? With our social media marketing services, our team can update, customize, and create posts for all of your social channels. Want to start a page on Facebook, Twitter, LinkedIn or others? We can create the pages and optimize it for your business and for the search engines. Already have one and looking to take it to the next level? We can create a Paid Social Media Campaign that will boost users, posts seen by others, and even sales in your company, depending on your online advertising goals.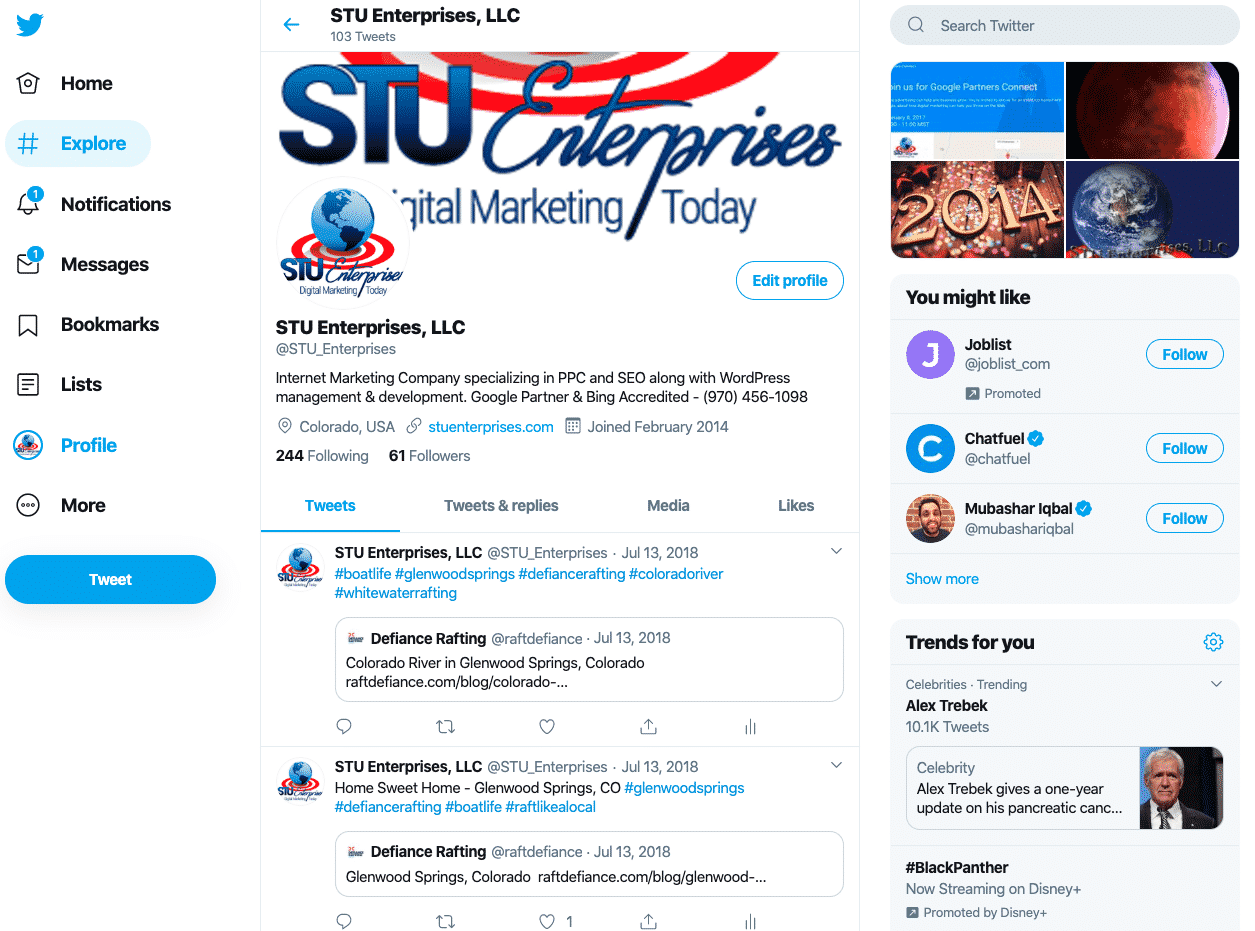 Organic Social Media Marketing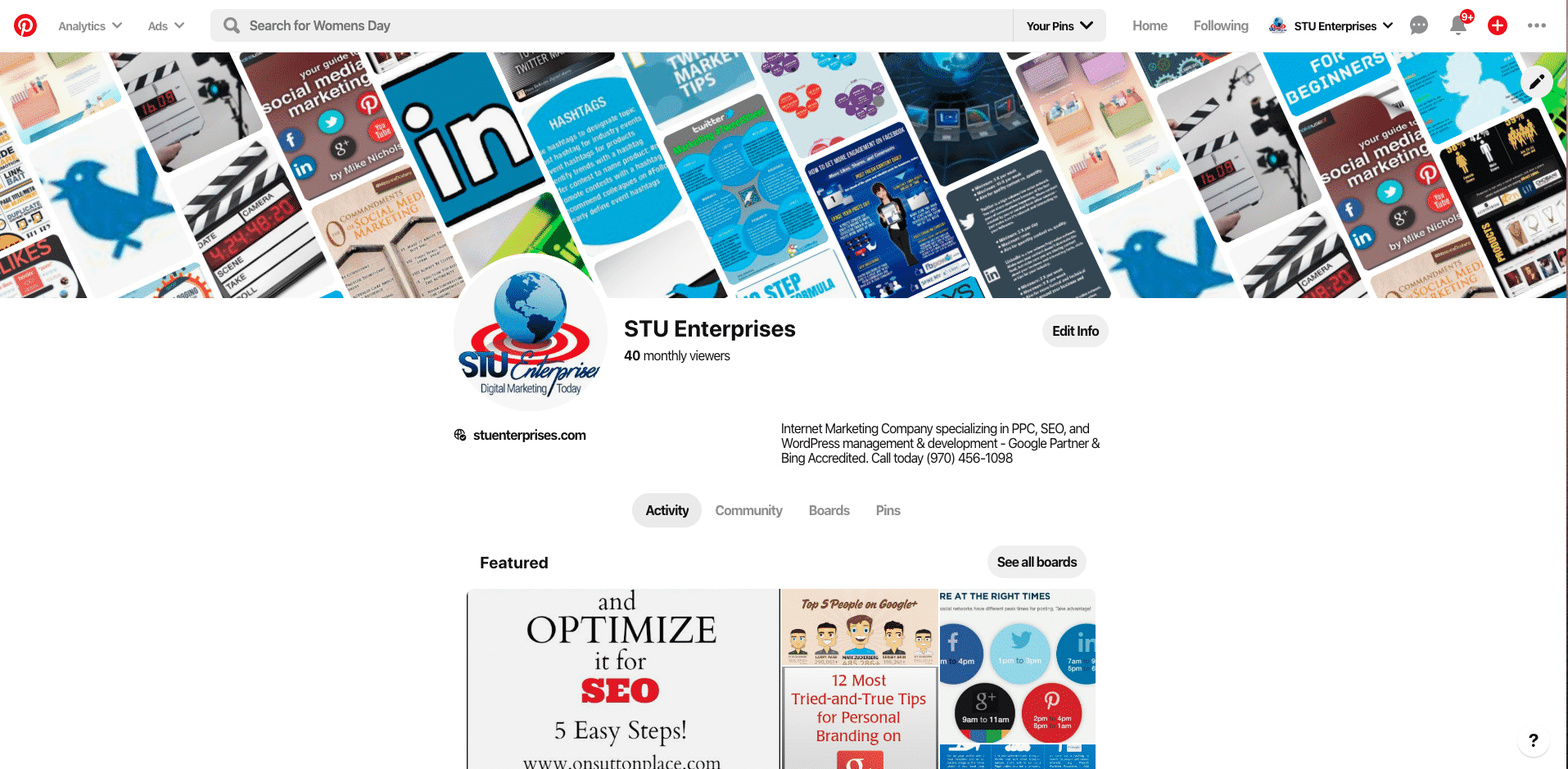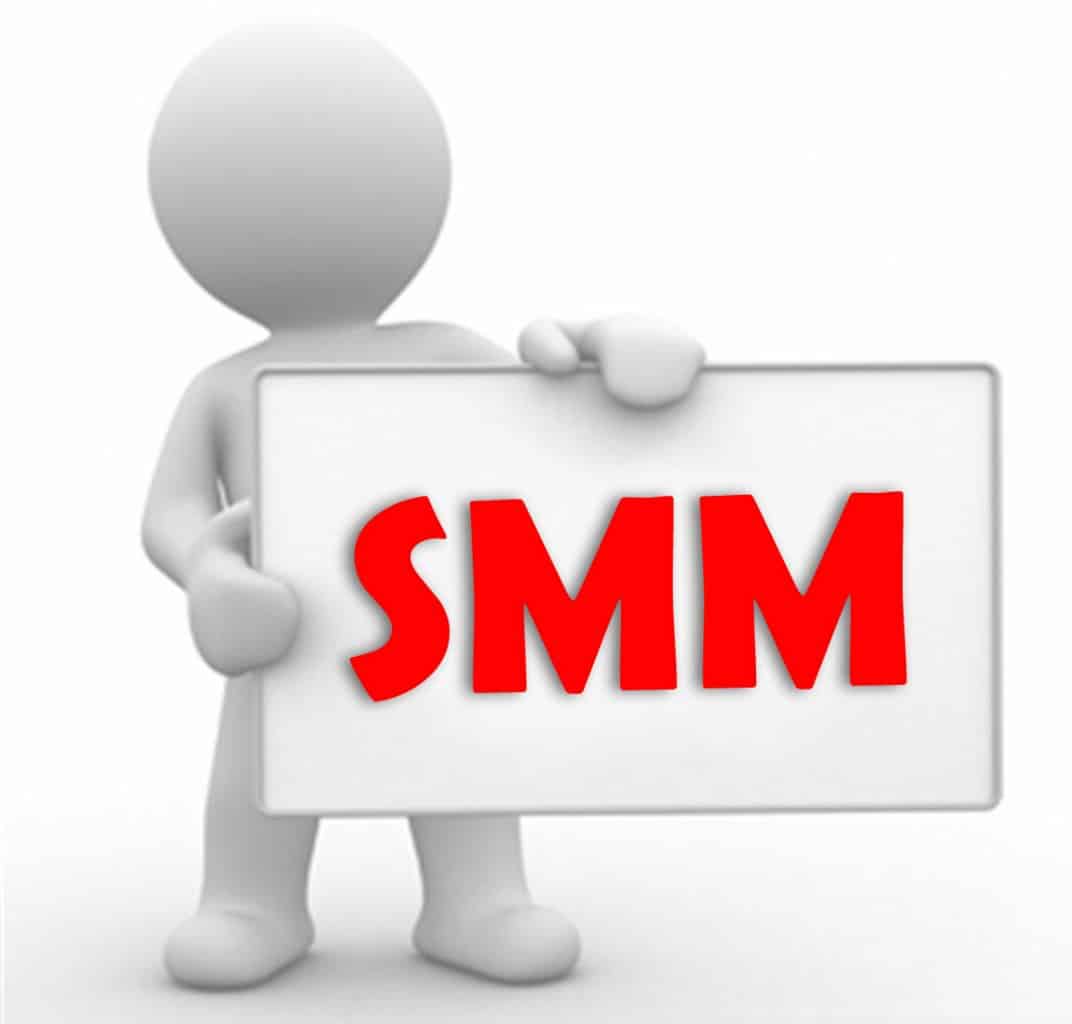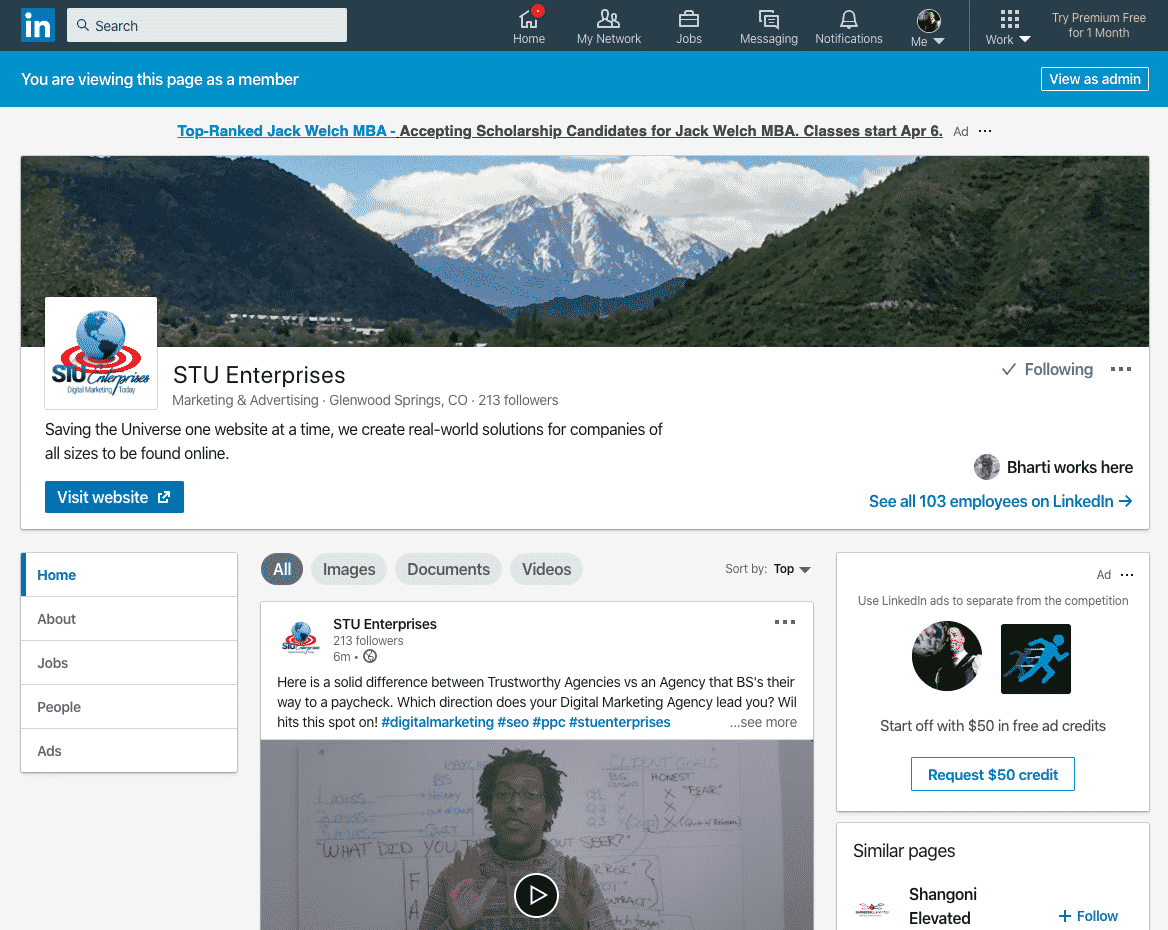 STU Enterprises can take the worry out of social media for you and your business. Add confidence and control to your Social Media Marketing strategy. In order to accomplish total web presence with your SEO, PPC, and Content Marketing strategies, Social Media Marketing is a must have to hit the proverbial home run! With our team placing you back at the helm while we do the work, you, the captain, can focus your efforts on more important business matters, such as scaling your company, finishing that daunting project, or delivering even better customer service.
PPC & Paid Social Services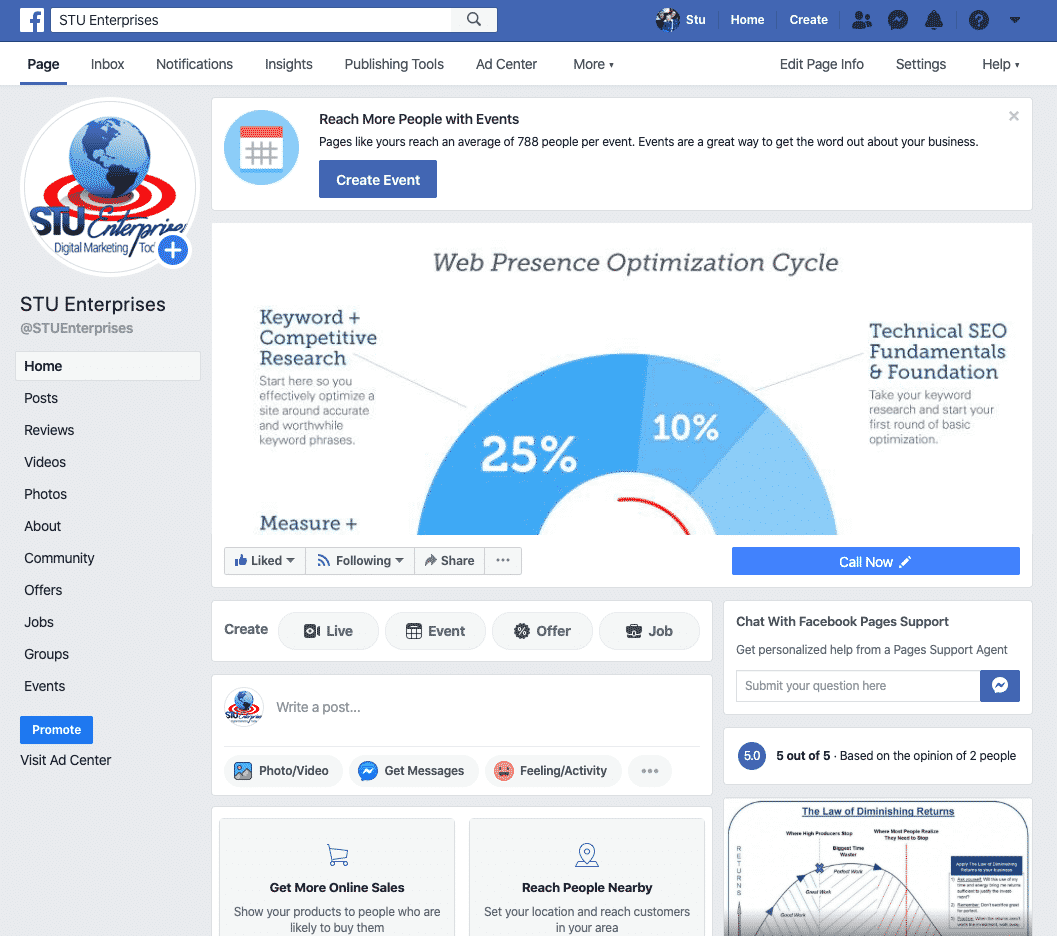 Allow our team to put together a multi-touch, multi-audience campaign that will gain your business new customers and keep the current ones' engagement high. See our other digital marketing services that will accommodate any social media marketing effort.
Passion

for what we do is rendered in our

Services
Client Satisfaction Is Our #1 Concern!
Digital Marketing Services That Work!